This is how we made thank you cards for all our lovely friends and family who sent Christmas gifts for us.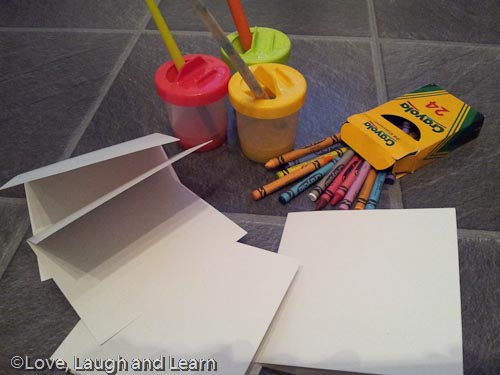 I showed Annabelle a few ideas from Pinterest and let her choose what to do – it's only fair as she is the one doing all the work! She decided on wax resist because she wanted to paint!
Wax resist painting is great fun because of the 'magical effect' when you reveal your hidden picture or message. You simply write a message or draw a picture in white wax crayon (you can even use a candle!) and then paint over the top, and your hidden picture appears – great fun for secret messages!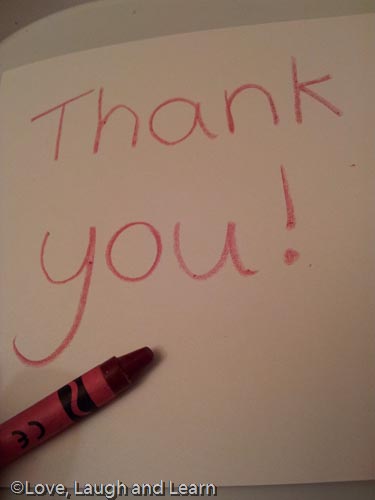 Technically, this should be done with watercolours but we didn't have any, so we just used very watered down pre-mixed (poster) paint. We had a few practices to work out how watery to make the paint, and how much wax to use, then got cracking. I originally planned to use just white crayon then paint over the top to enhance the 'magic' effect, but Annabelle liked to use a LOT of paint, so it was just a bit too faint. Instead, I wrote the 'Thank You' message in red wax crayon, then added a bold layer of white all around. We also placed a piece of scrap paper or card into the middle of the card while we painted to stop too much paint getting inside.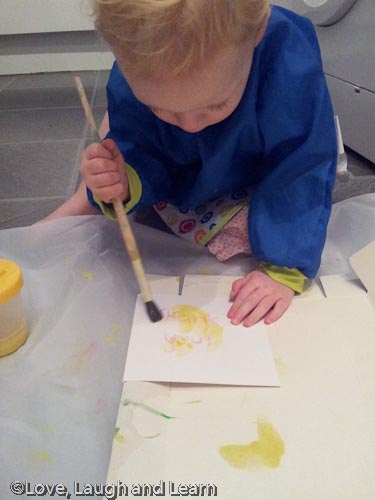 We stuck to 'Christmassy' colours or red, green and yellow but because the paint is quite pale, they still look pretty.
I asked Annabelle if she wanted to add stickers to her cards, but she said no, so here they are – the finished product!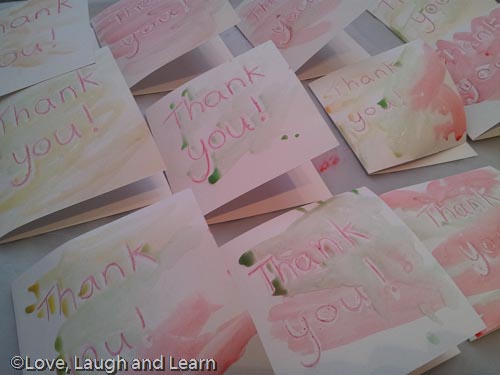 For the finishing touches, we handed over to Dave who printed some fabulous labels (he does love labels!!) for the back of the cards, the addresses and return address too!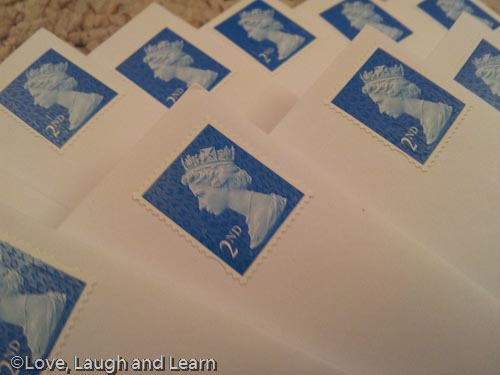 I am sure when Annabelle is older we will do wax resist again and have fun writing secret messages. In fact, I can already imagine some sort of phonics game where she paints to reveal a hidden CVC word then finds the matching picture…must remember that!!