After Annabelle's Birthday, we set about making some thank you cards. After a little search on Pinterest  we decided to try some fingerprint flowers!
Annabelle chose various coloured paints, and she simply placed a few finger prints on each card to make the flowers.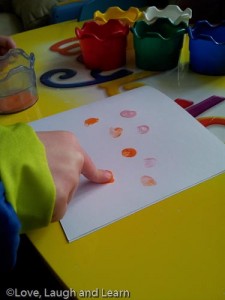 We are growing sunflowers at the moment so we decided to make some of the finger-print flowers look like sunflowers with large yellow prints and a small brown dot in the middle.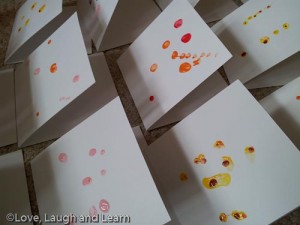 Once the cards were dry, I just added some wavy green 'stems' and the cards were ready! Such a simple craft to do, but I am really pleased with how lovely they looked!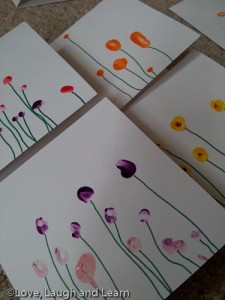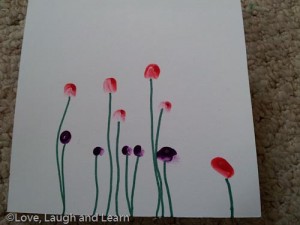 Thanks again to all our lovely family and friends for Annabelle's Birthday love and treats.