It might be a little late, but it's still officially Christmas for 3 more days so we have a couple of Christmas posts to share!
These are our Christmas crafts that we made in the run up to the big day.
We enjoyed our funny felt pumpkins at Halloween as they were lovely and simple but looked really effective so we used the same method to make some Christmas trees and snowmen.
I cut out some shapes from felt (We kept the 'scrap' edges of the green felt sheets as they make really interesting half tree shapes!) and we collected up some sparkly bits and bobs and plenty of glue!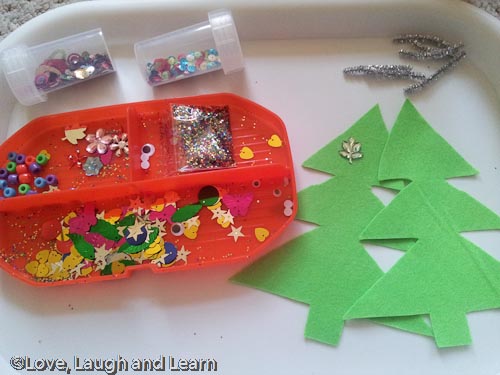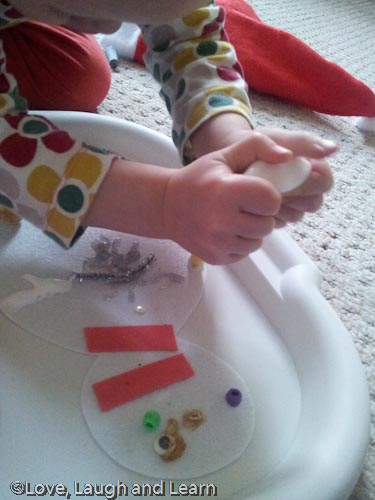 I posted a while ago that we were looking forward to making pipe cleaner bead ornaments, but it proved to be one of those activities that I was more interested in than Annabelle! Doesn't this look inviting?!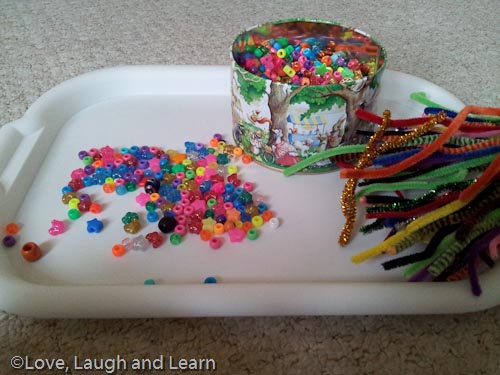 Annabelle had a little go, but found this much more fun!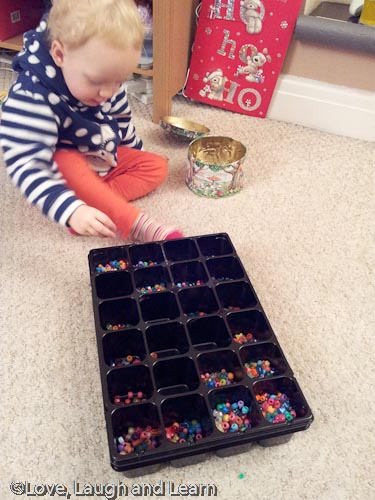 We had kept the empty plastic containers from our LEGO advent calendars, as we knew Annabelle would enjoy filling, sorting and emptying the compartments and she set to it straight away with her beads!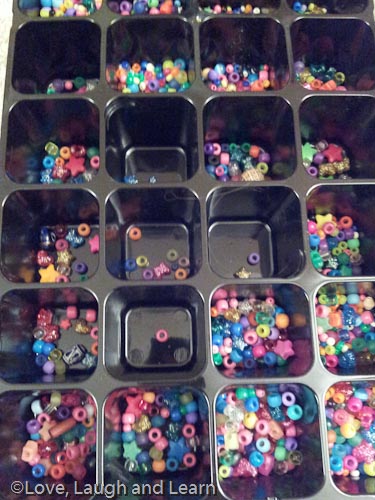 This little door sign was a kit we bought last year in the post-Christmas sales (we have been stocking up with all sorts of sparkly loveliness and craft kits again in this year's sales!) we put it together and hung it on the door on Christmas eve. We even managed to squeeze in a little phonics naming and matching the letters!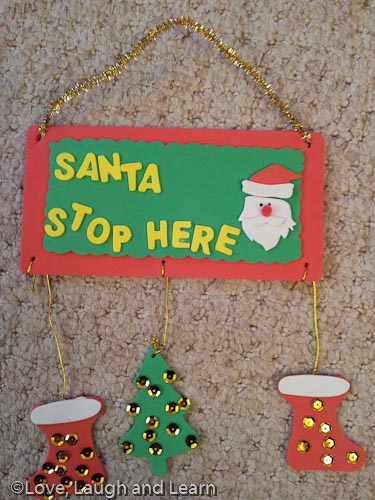 Mummy even managed to do a bit of crafting too – these are some of the cards I made with my grown-up craft kits!
Oh we do love a bit of glitter and glue!!!