One grey and wet day, we didn't feel like venturing out, so we settled down at home to get crafty – very crafty!
We had a rummage through Annabelle's extensive craft supply and decided that we would make sun catchers, sponge prints and a rainbow scratch art kit. All before 11am, and this was the same day that we made smoothie lollies after breakfast!
We started with the sun-catchers.
These were an absolute bargain, just £1.49 at Wilkinson's – they had several designs, but Annabelle chose the fish and cat. This was a lovely simple activity – just two plastic shapes, a brush and some translucent paint. The pots of paint look quite small, but you don't need much so it was more than enough.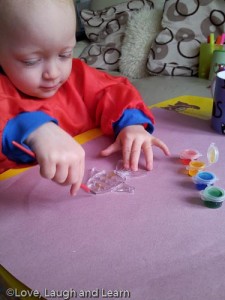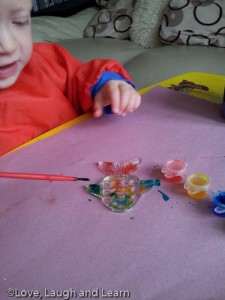 This turned out to be great for developing brush control as Annabelle had to work hard to get her brush into some of the smaller, fiddly areas of the shapes. I will definitely get some more of these, to keep in the cupboard for a rainy day activity.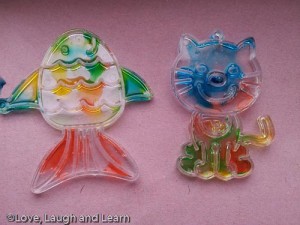 Next, we moved onto some sponge printing. Annabelle decided to use her letter sponges, so we chose familiar letters that we have been looking at recently, and Annabelle chose 3 paint colours. The rest is just printing!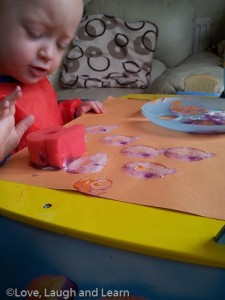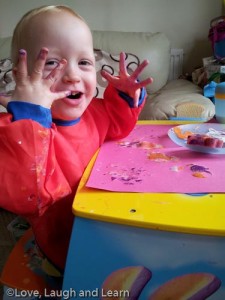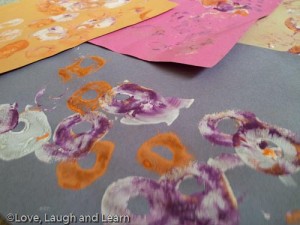 Our last craft was this 'rainbow scratch art' kit.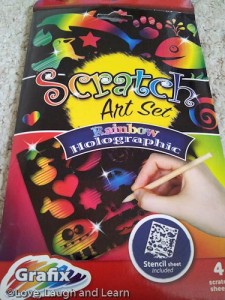 This is a similar idea to the foil pictures that come with a metal scraper to scrape the black covering and reveal the shiny surface underneath. This was a little more child friendly though, with just a wooden stick with a fairly blunt point to scratch the surface.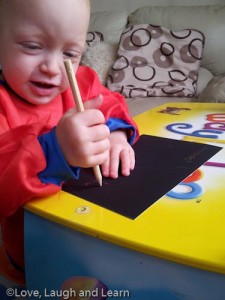 Annabelle found it a little tricky at first to get enough pressure to scratch the surface, but she soon got the hang of it and drew a picture herself along with a collection of A's, and she asked me to draw a picture of Daddy next to Annabelle!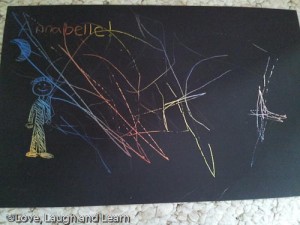 So much creativity, so many different mediums!