Today's companion for Annabelle's travels was Mr Postman. Mr Postman is special, his status as a favourite amongst her little people means he doesn't get told to stay in the car, he doesn't travel in a handbag, he comes out and about with us and joins in the fun!
Today he joined us at the park for a picnic and play in the playground. He was reluctant, but after lots of persuasion and some practice, he played on the swings, slide, see-saw, roundabout and through the tunnel.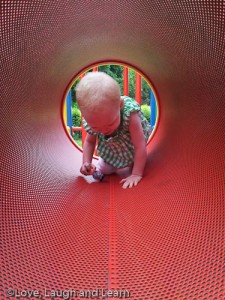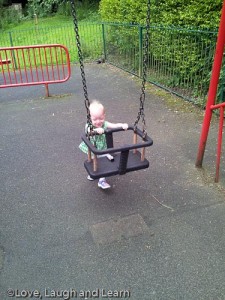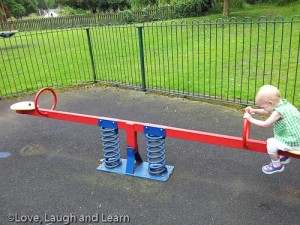 Later Mr Postman joined us at the supermarket, went to bed for a nap, and waited for the real postman at the door! A busy day for a little guy, tomorrow he will probably have a rest and be replaced by 'piggy' or 'bus driver man'!